Great Plains Soil Fertility Conference Leadership Award
The Great Plains Leadership Award is presented at the conference to recognize timely and innovative soil fertility related activities which have resulting in increased profitability for Great Plains agriculture. Nominees for this award are solicited from both private and public sector leaders in their field.
2022 GPSFC Leadership Award Winner
Alan Blaylock has advanced nutrient management knowledge in the Great Plains for 33 years. He started his career at the University of Wyoming in 1989 as the state's Soil Fertility Specialist, where he developed and published the Guide to Fertilizer Recommendations for Wyoming Crops in 1996, which is still being used by Wyoming producers and their advisers today. He has worked as an agronomist or senior agronomist for Agrium (1996-1999), Tetra Micronutrients (1999-2001), and then Agrium and Nutrien since that time.
As a fertilizer industry agronomist, his educational focus has remained objective and balanced. For example, his educational efforts on company products, like ESN, are open, objective, and science-based. He constantly seeks to inform on proper product use, understanding product modes of action, and understanding how and where Nutrien's products benefit growers and where they may not be of value. He has been a member of the Great Plains Soil Fertility Conference committee since 2002 and has served as chair of the committee. He has served on numerous regional and national committees to promote scientific approaches to nutrient management, soil fertility, and environmental quality.
Alan is dedicated to supporting soil fertility research that helps producers and has traveled widely to enhance his education, experience, and perspective and to present on unbiased nutrient management topics. His promotion of innovative soil fertility research, service, and outreach activities have undoubtedly increased profitability of Great Plains agriculture, making Alan deserving of the GPSFC Leadership award.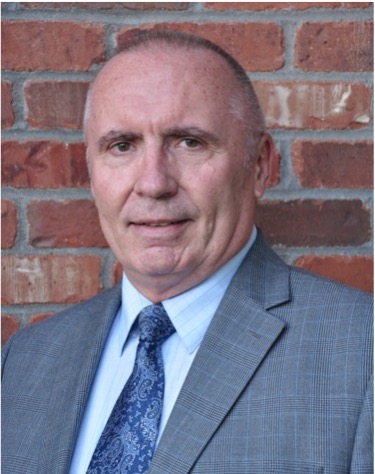 Previous GPSFC Leadership Award Winners
| | | |
| --- | --- | --- |
| Year | Name | Affiliation |
| 1988 | Dr. Paul Fixen, Ron Gelderman, and Jim Gerwing | South Dakota State University |
| 1990 | Dr. Don Sander | University of Nebraska |
| 1992 | Dr. Jay Goos | North Dakota State University |
| 1994 | Drs. John Havlin, Hans Kok, and Mr. Kevin Dhuyvetter | Kansas State University |
| 1996 | John Harapiak | Western Cooperative Fertilizers Limited |
| 1998 | Dr. Ray Lamond | Kansas State University |
| 2000 | Dr. Loraine Bailey | Agriculture and Agri-Food Canada |
| 2002 | Dr. Larry Murphy | Fluid Fertilizer Foundation |
| 2004 | Dr. Ardell Halvorson | USDA-ARS |
| 2006 | Dr. Dwayne Westfall | Colorado State University |
| 2008 | Dr. Dale Leikam | Fluid Fertilizer Foundation |
| 2010 | Dr. Gary Hergert | University of Nebraska |
| 2012 | Dr. Alan Schlegel | Kansas State University |
| 2014 | Dr. Bill Raun | Oklahoma State University |
| 2016 | Dr. Clain Jones | Montana State University |
| 2018 | Dr. Mike Stewart | International Plant Nutrition Institute |
| 2020 | Dr. Richard Engel | Montana State University |
| 2022 | Dr. Alan Blaylock | Nutrien |